Coucou Hotpot. Brew Tea 湊湊火鍋 is a online celebrity popular taiwanese style hotpot chain with close to 200+ outlets in Mainland China since founded in 2016. Following its great success in China market, Coucou hotpot embarks on its expansion ambition by replicating its success model in China. And Singapore, having a majority of Chinese population with high consumer spending, is no doubt one of the best targeted markets for Coucou in South East Asia market.
Okay enough of the intro! Let's get down straight into out Coucou hotpot review!
Coucou Hotpot‧Brew Tea @ Jewel Review
Coucou Hotpot Experience
My sister made a reservation for Sunday lunch in Jewel Changi Airport which I believe is their 2nd outlet in Singapore. We arrived just on time and were ushered directly into our table. As Yuyi was along with us, the staff has also kindly offered us a baby chair. So Coucou's baby chair are not those kind of common ikea type of chairs with straps on. As their dining chairs are those bench type, their baby chair are designed to be placed on top of the bench. IMHO, It can be quite dangerous as there's no way to fix the chair and it can be shaky sometimes.
For the hotpot soup base, we went for Sichuan mala and mushroom. The waiter who took our order even double checked if we want Sichuan soup as it can be too "spicy" for some. I guess maybe they got this as a common feedback from patrons. But well, Nicole is from Chongqing…. What's hotpot without spicy base? If you don't take spicy, I would recommend their mushroom soup base. It's rich and flavourful.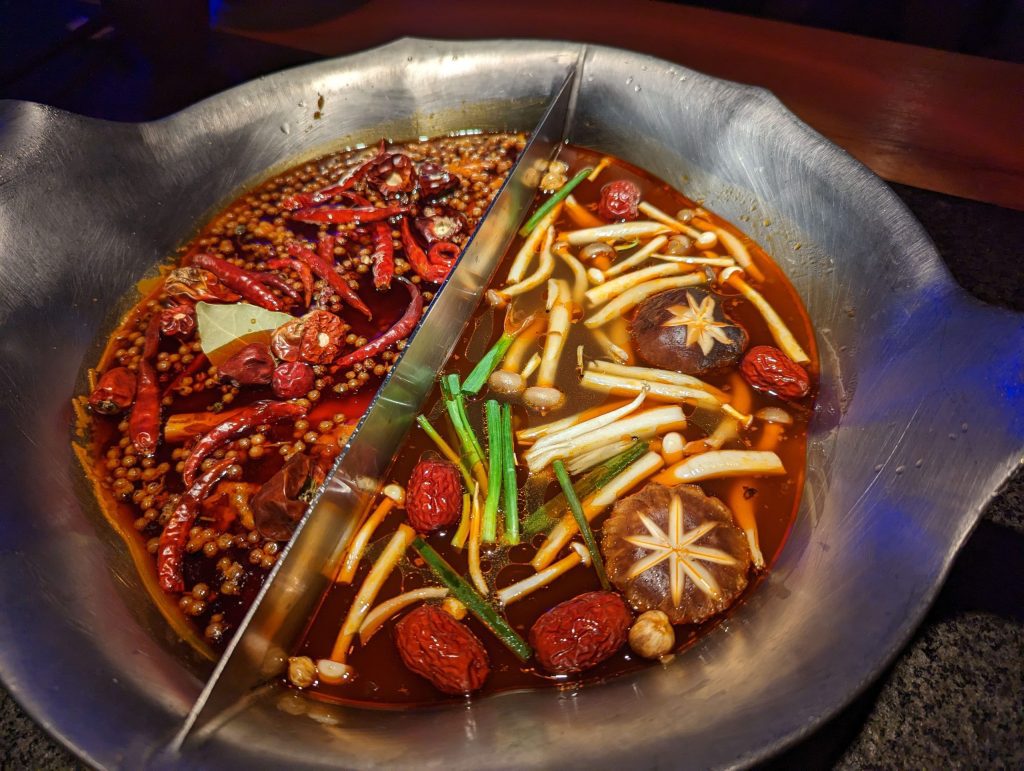 With only 4 adults, I think we over ordered a little. Below are some of the food we ordered. The meat and seafood platter is fresh, beef balls is good (reminds me of the one I tried in Chaozhou), others like potato slices, dumplings, or vegetables is just pretty much like any other hotpot restaurants. In case you are wondering, Coucou also has a sauce station where you can get fruits, white rice, spices or sauces, just like Haidilao, Beauty in the pot or any other hotpot restaurants.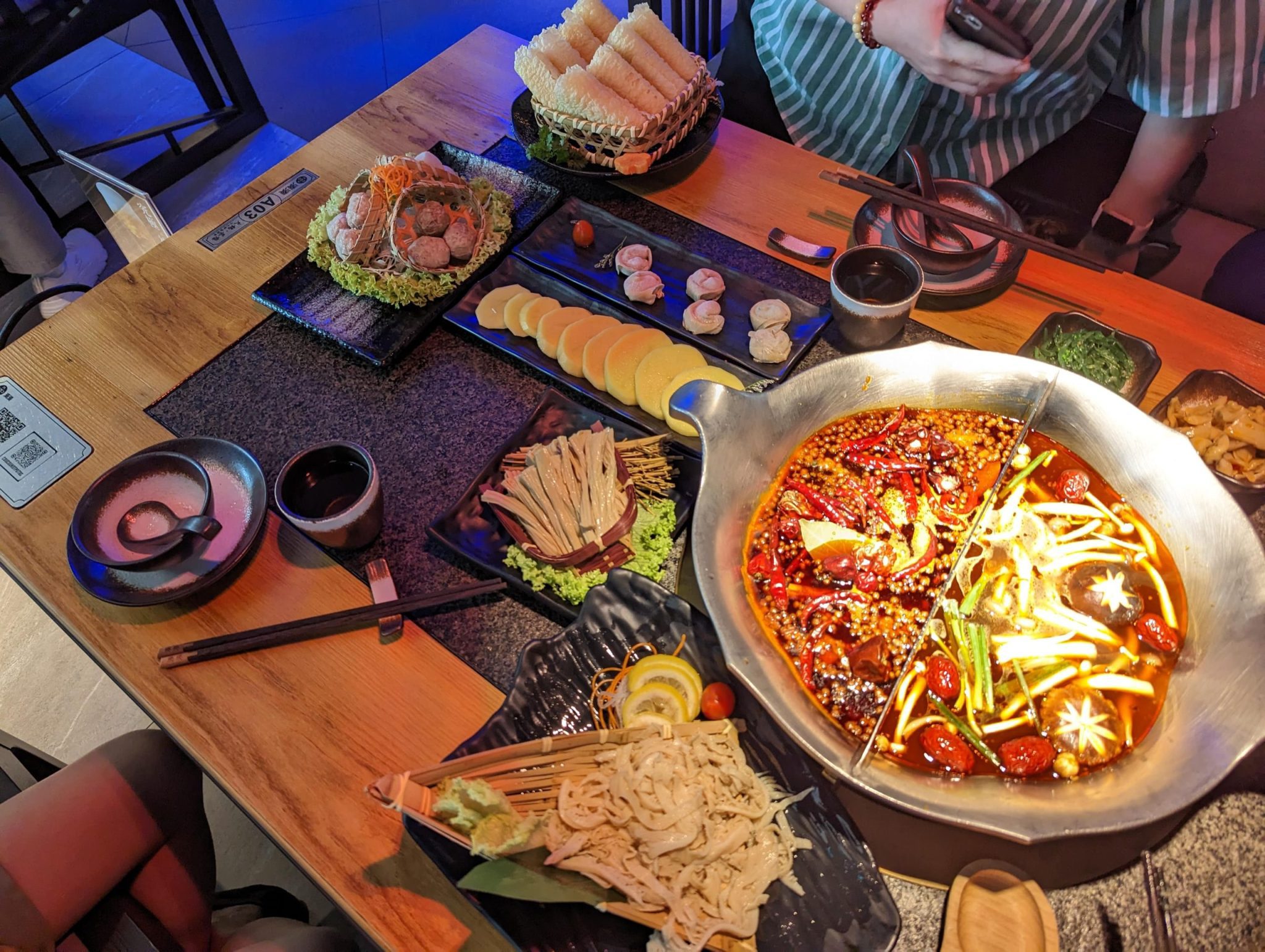 Guess what? It's very comforting that Coucou offered free kids meal for kids. I am not sure if it will be the same food for the kids menu every day. But, below is pumpkin congee, luncheon meat, tomato, and a small bun.
The staff also informed us that Coucou hotpot is also having in-house promotion where if you leave a review for them in Google Reviews, you can get a free bubble milk tea. So 1 person is entitled 1 bubble milk tea. Well, note that they did not explicitly say it has to be a 5 star rating review, just an honest one. 🙂 Of course, we left our honest review. Their bubble tea is good, the milk tea is fragrant and thick and I won't mind paying out of my pocket for this. Just a warning is that their glass is pretty large and we are shocked when the milk tea got delivered. Nevertheless, they are happy to help you take away if you can't finished them (which is what we requested).
Below is how the restaurant interior looks like. It's well renovated and the ambience is pretty relaxing.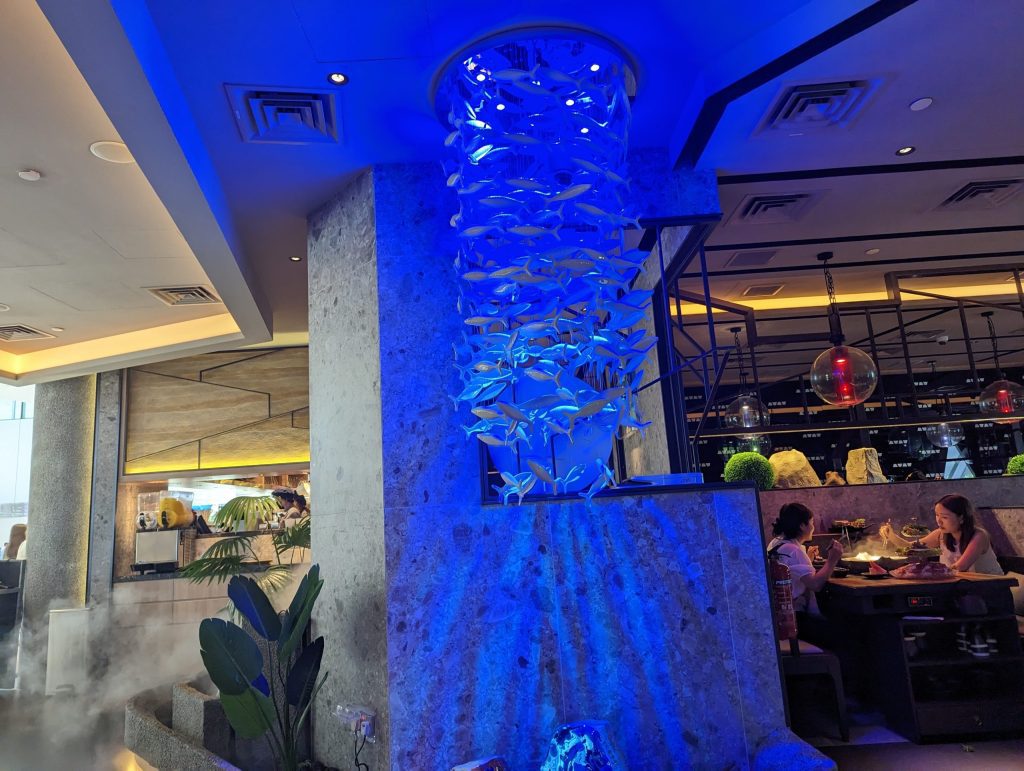 ---
Verdict
To sum up, I am quite pleased with the overall dining experience. Food is nice, quality is there, and service is excellent. If I were to pick on something, I feel the Sichuan Mala soup base is not very authentic and it will be better if can be more spicy and "mala". I will be happy to return as a customer next time I am craving for both hotpot and taiwan milk tea.
Getting to Coucou Hotpot‧Brew Tea @ Jewel
Opening hours: 11am – 11pm
Address: 78 Airport Blvd., #02 – 208 / 209, Singapore 819666
Phone: 6992 2549
Facebook: https://www.facebook.com/coucouhotpotsg/