Once upon a time… during the Ming & Qing dynasty, there is a village called Long Yin (龙隐镇) which is famous for its production of porcelain. Imagine yourself living in this village during the Ming & Qing Dynasty, you can see shops producing & selling porcelain products everywhere, buildings around 2 or 3 storey high constructed using timber & bamboo and buzzing shipping activities along the river… Due to its role in porcelain industry, the name of this village has later been changed to Ciqikou which is also translated as Porcelain Village in English.
There used to be a poem that described the scene of Ciqikou as 白日里千人拱手,入夜后万盏明灯 which is translated as one thousand people greet each other during day, ten thousand lamps light up at night.
Situated on the bank of Jia Ling River, Ciqikou is dubbed as #3 place to visit when you are in Chongqing by Tripadvisor. Fast forward to 2017, Ciqikou is now cultural protected old town attraction that is popular among tourists visiting Chongqing. Now, as you walk around Ciqikou, one can find shop sellings local snacks, craftworks, teahouse, restaurants, embroidery workshops and more.
It's Tuesday afternoon and Ciqikou is already crowded with people. If you been to Jiufen in Taiwan, I would say it looks pretty similar with old shops selling stuff and food beside a narrow street.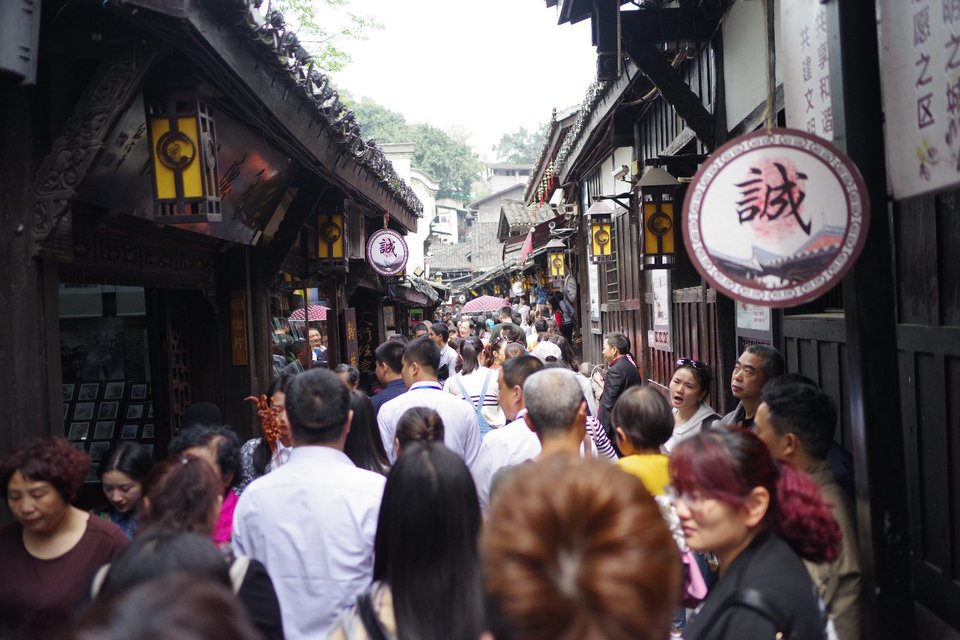 The first street snack we tried is TangHuLu (糖葫芦) which originates from China. Basically, it is a traditional snack which is candied fruit.
Exploring Ciqikou, you can find many delicious looking things to try. This is heaven for food lovers.
This grilled China pancake (Jianbing) is really nice. Jianbing is one of China's most popular street breakfast. You can choose from beef, chicken and pork filling. I would recommend you getting yourself one freshly grilled Jianbing!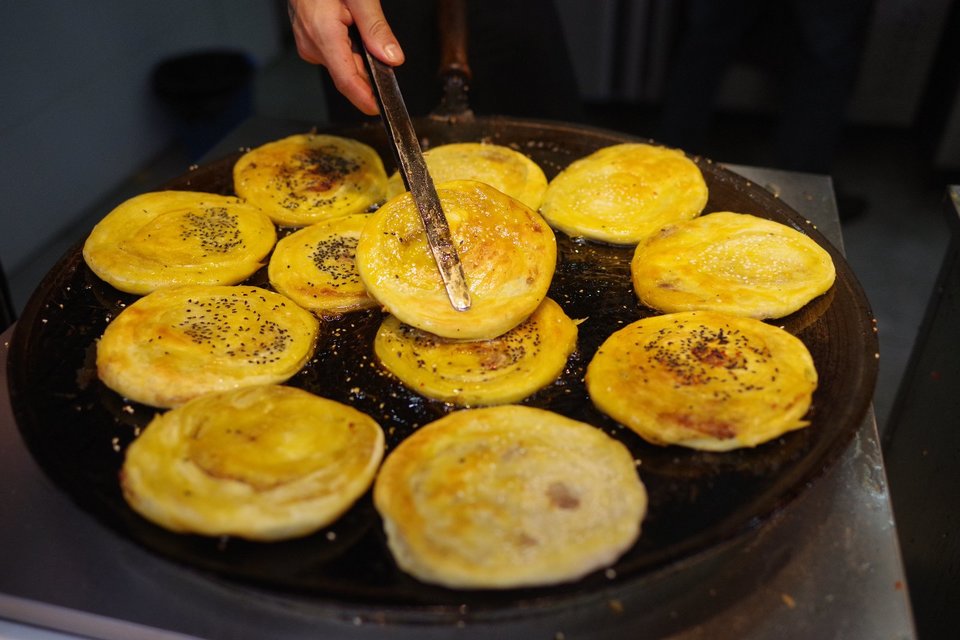 I have been to many places in China but this is the first time I saw a shop selling crab soup packets. I think it will be something like Shanghai Xiao Long Bao (A kind of soup dumplings).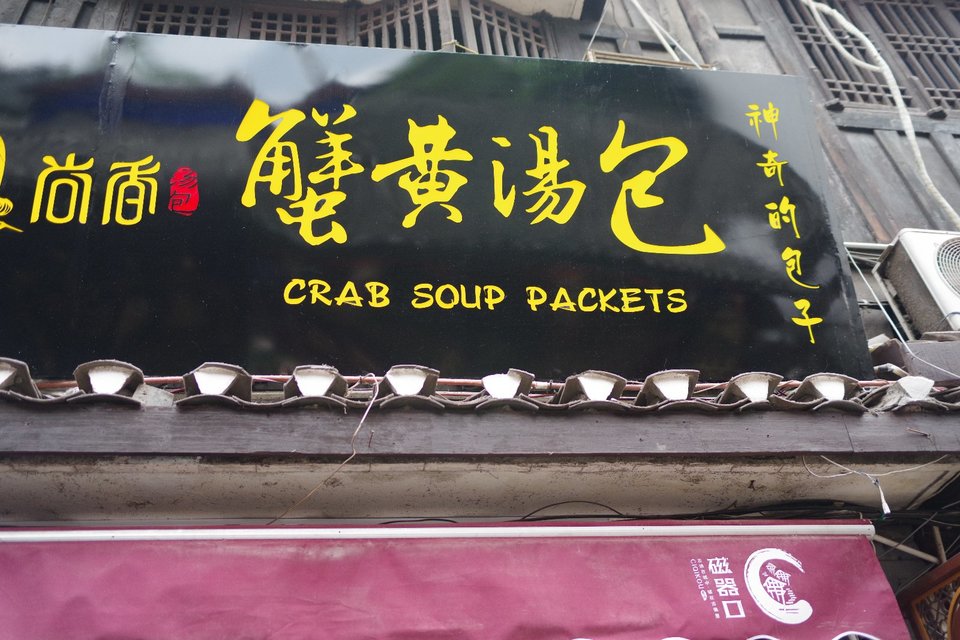 Can you believe it? You can find Indian roti prata in Chongqing, China.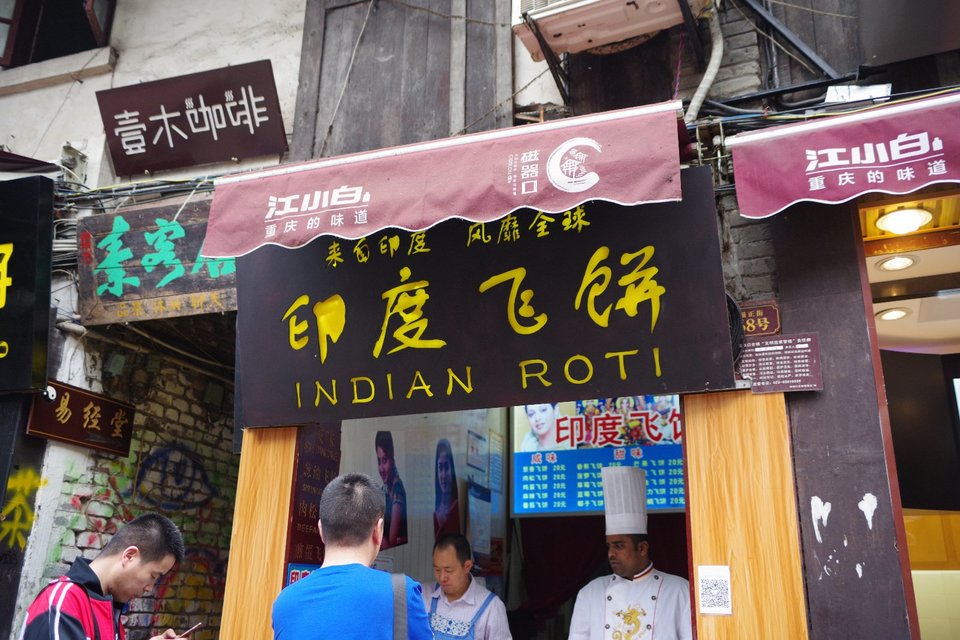 We had two Jiao Hua Ji (叫化鸡) for lunch. Jiao Hua Ji is also known as beggar's chicken from China. This dish is quite famous in Eastern China, especially in Hangzhou & Shanghai. The whole chicken is wrapped in lotus leaves and then surrounded with a mud-covered cloth before roasting with charcoal and fire.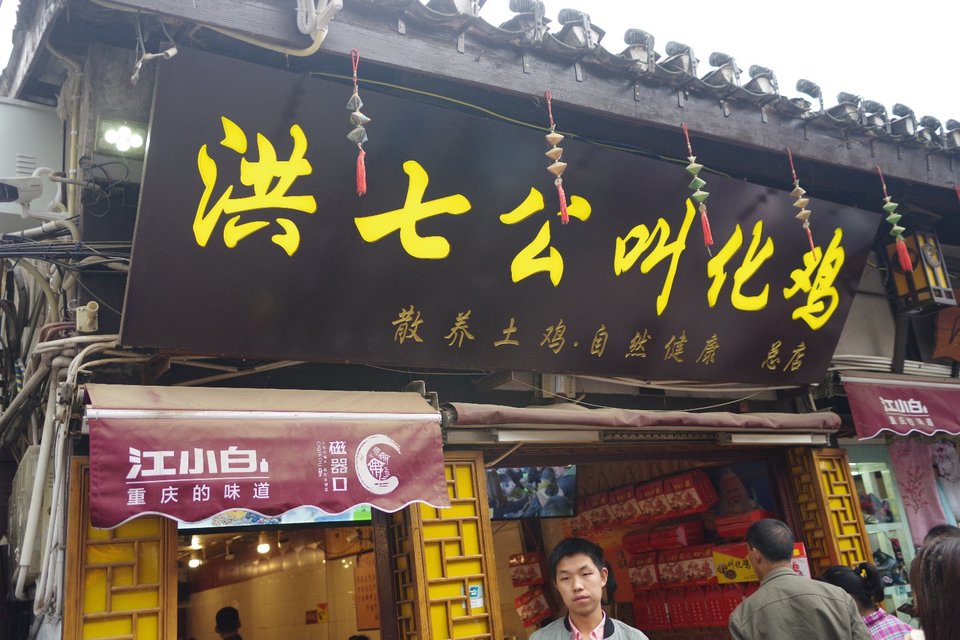 This is the tastiest roasted chicken I ever ate. The skin of the roasted chicken is filled with the fragrance of the lotus leaves and the chicken meat is tender and juicy. Fret not that your fingers will be dirty as you will be provided with plastic gloves.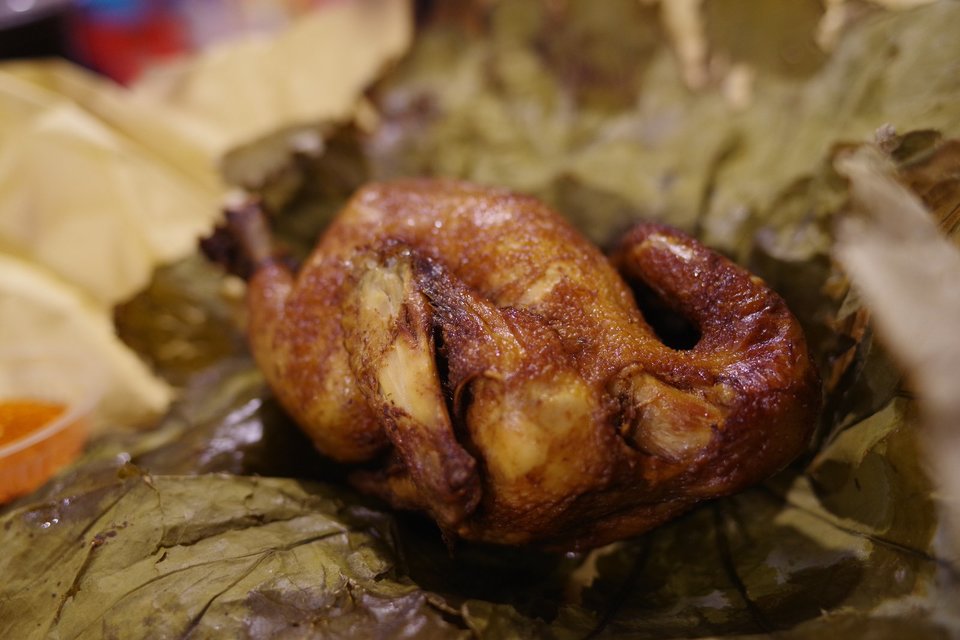 Mahua (麻花 – Fried dough twist) is one popular snack in Chongqing. It is fried in peanut oil until it has a golden and shiny look. Please beware that there are many shops selling Mahua and please only buy from this shop called Chen Jian Ping. This is the most popular Ma Hua shop in Chongqing. There are also other shops posing to be Chen Jian Ping and if you are scared, just look at the queue and you will know which is the authentic shop.
Apart from the street snacks, you can also find many souvenirs shop selling pretty cool stuff like cups made of real bamboo, wooden keychains engraved with your chinese surname etc.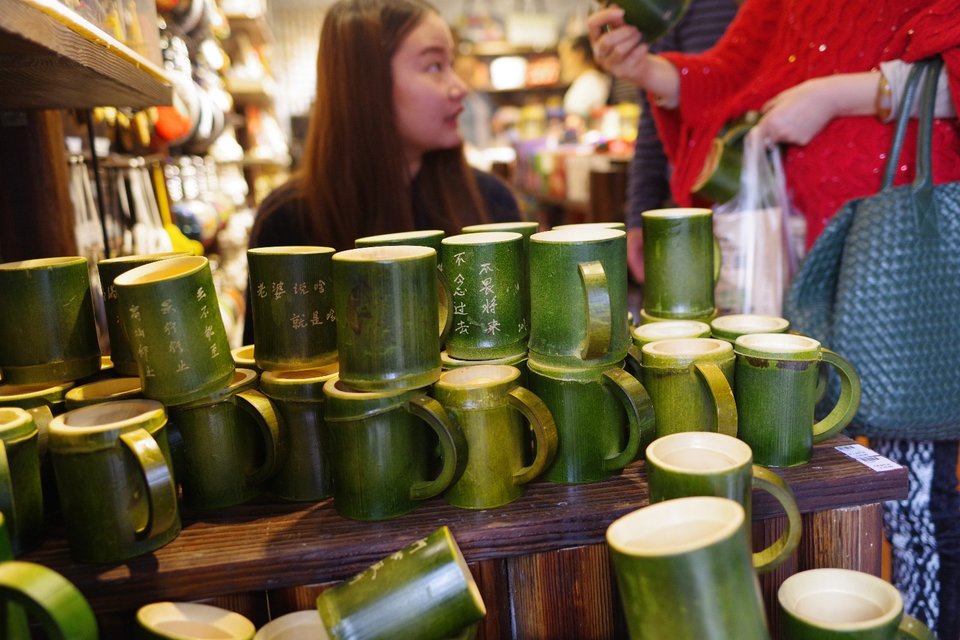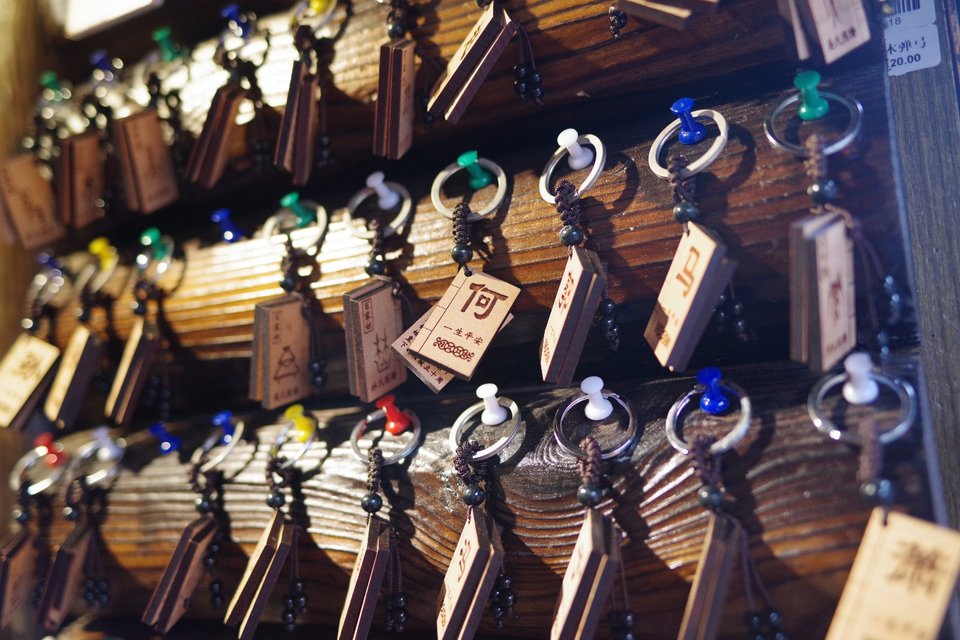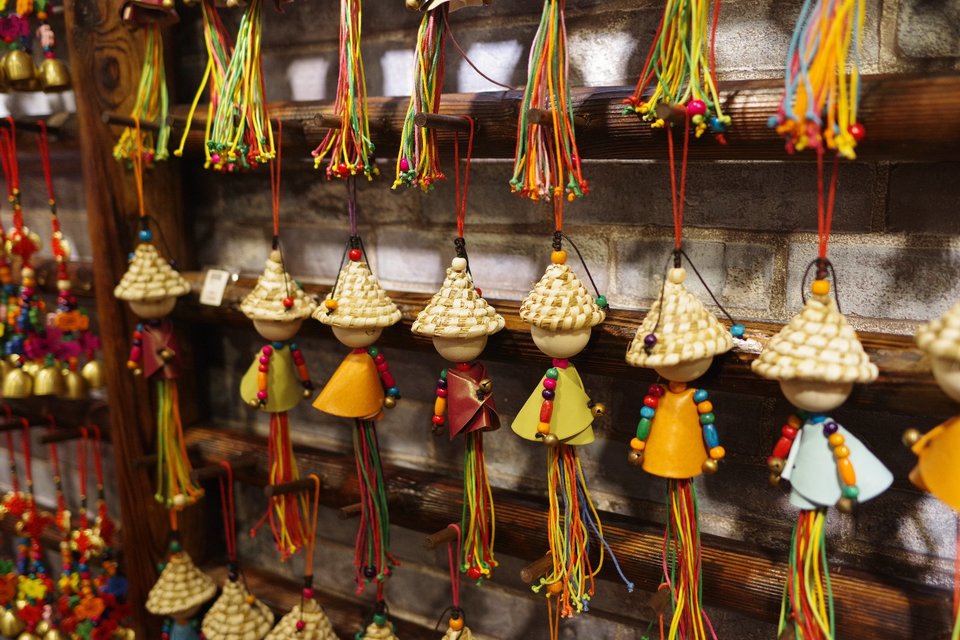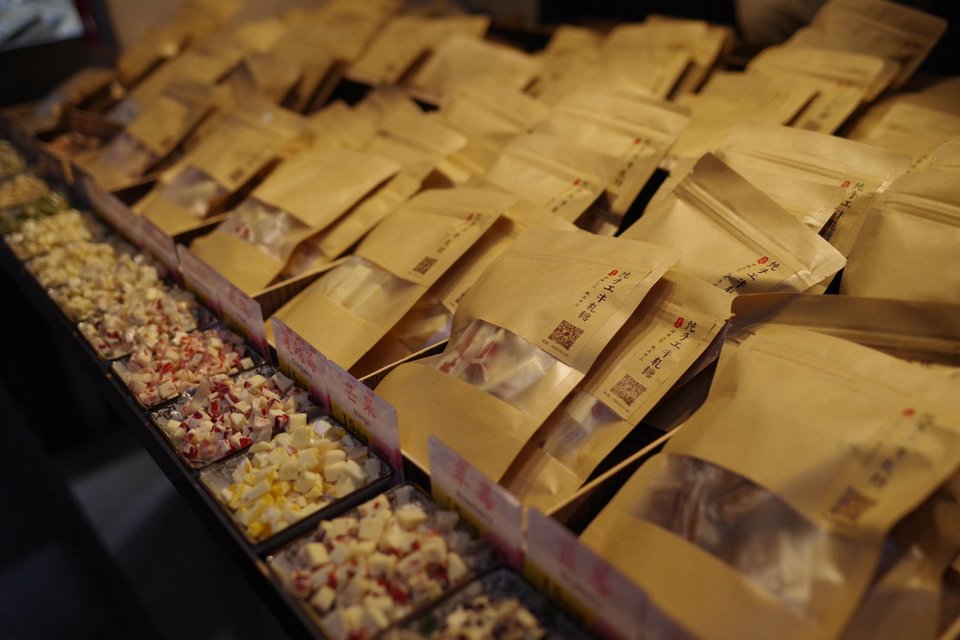 As you explored further into Ciqikou, you can find a street that has many cafes and bars. To make things better, there are also live bands singing popular songs here.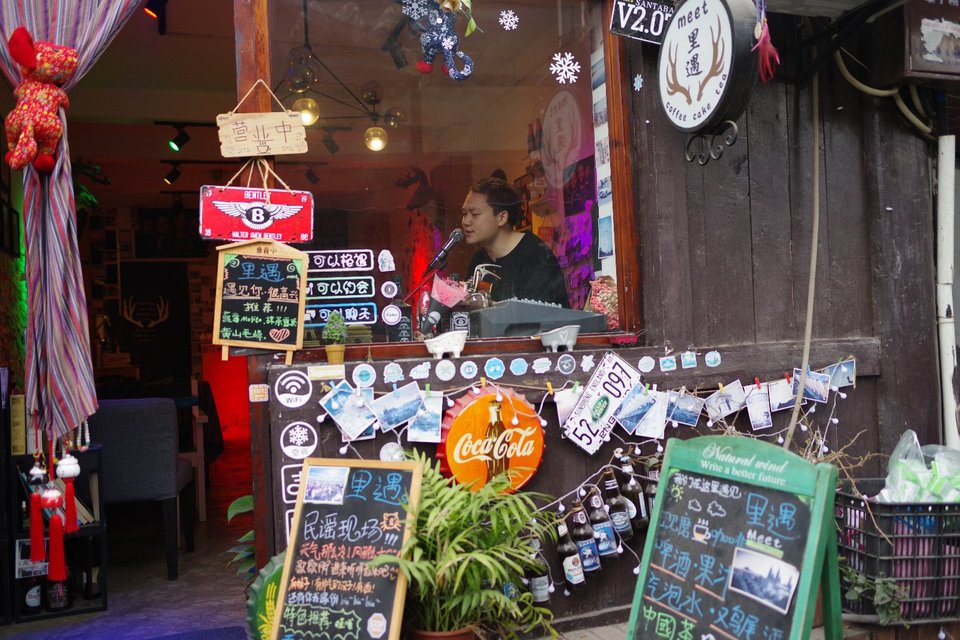 Somewhere in the middle of Ciqikou, there is a Bao Lun buddhist temple with of 1,500 years of history. The entrance fee is 5 yuan and you will have to take a long flight of stairs up the temple.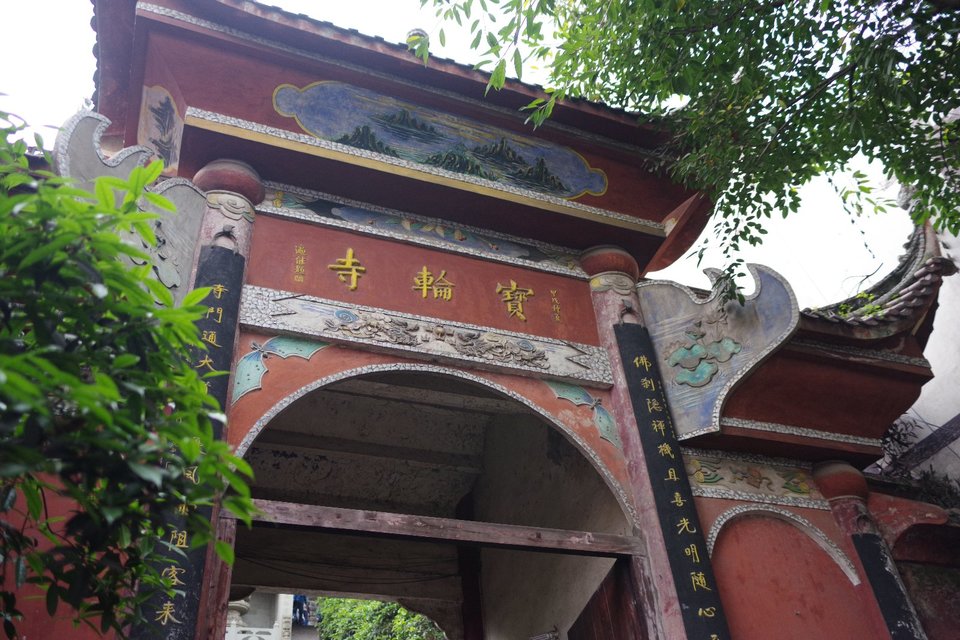 Take your time & take a stroll and experience this beautiful and busy town. Don't forget to take some beautiful photos too.