Roti Prata is an Indian-style pancake that is created in Indian Singaporeans. It was said that the dish originally evolved from originals recipes from Punjab, India. No matter where its roots are from, Roti Prata is a popular breakfast/supper dish that Singaporeans or Malaysians love. If you are wondering, Roti means "bread" and Prata means "flat" – That is how it got its name.
Roti Prata is prepared by flipping the dough into a large thin layer and then folding the outer inwards. Then, the dough is then grilled on a large iron pan until it is crispy. It may sound easy, but flipping and stretching the dough well requires years of experiences.
Do you know that Roti Prata now comes with different flavors to suit the taste of the people? There are plain, egg, cheese, onion, chocolate, banana and more. The plain and the egg are the most popular among Singaporeans.
Here is our list of the top roti prata shops in Singapore. Do free feel to suggest if you know of a roti prata shop which is worthy to be one of the best in Singapore.
The Prata Place
Address: No.1, Thong Soon Ave, 787431
Opening Hours: 7AM–12AM
The Roti Prata House
Address: 246M Upper Thomson Rd, Singapore 574370
Opening Hours: 7AM–2AM
Sin Ming Roti Prata
Address: 24 Sin Ming Rd, #01-51, Jin Fa Kopitiam, 570024
Opening Hours: 7AM – 6:30PM
Al-Azhar Eating Restaurant
Address: Blk 201D Tampines Street 21 #01-1105, 524201
Opening Hours: Open 24 hours
Singapore Zam Zam Restaurant
Address: 697-699 N Bridge Rd, 198675
Opening Hours: 7AM–11PM
Mr and Mrs Mohgan's Super Crispy Roti Prata
Address: 7 Crane Rd, Singapore 429356
Opening Hours: 6:30AM – 1:30PM
Thohirah Cafeela Restaurant
Address: 258 Jln Kayu, Singapore 799487
Opening Hours: Open 24 hours
Chinthamani Indian Restaurant Pte Ltd
Address: Blk 154, Serangoon North Avenue 1
R K Eating House
Address: 1 Kensington Park Rd, Singapore 557253
Opening Hours: Open 24 hours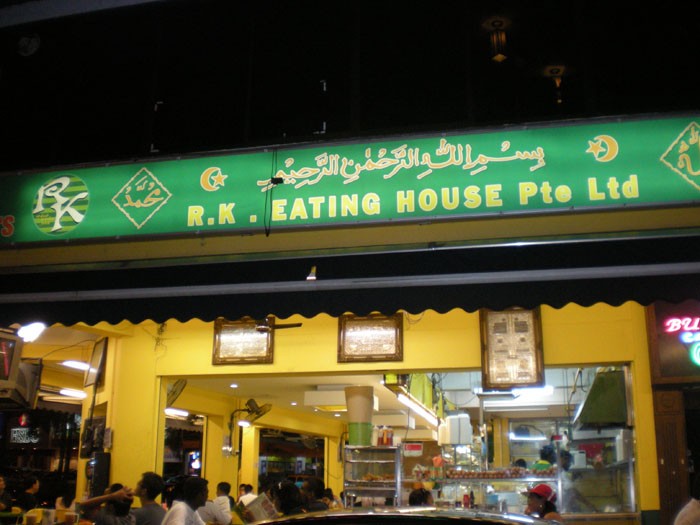 Thasevi Food – Famous Jalan Kayu Prata Restaurant
Address: 239 Jln Kayu, Singapore 799463
Opening Hours: Open 24 hours