BBQ Box is a Chinese style BBQ restaurant which is very well-known among the Chinese expats in Singapore. Having tried BBQ Box for several times, I decided to dedicate a post for them to share my review as a customer. I am introduced to BBQ Box by Nicole 2 years back when we were contemplating on where we should go to satisfy her craving on BBQ.
BBQ Box offers a wide variety of grilled food options where you can eat your food off skewers.
When making a reservation for BBQ Box, you can use this website called Koipy. I realized that most of the Chinese restaurants in Singapore adopted their loyalty program. With Koipy, you can get 10% off their total bill and earn points which you can redeem for free items on your next visit.
Based on my experience with BBQ Box, it is best to visit them during weekends at lunchtime. Previously we visited them on a Friday night and waited close to 30 minutes to get seated. When you reached, proceed to the cashier counter to get your queue number. I would say their customer service improved over the years – On our recent visit, we were served free bottles of mineral water while waiting.
Every table comes with a tissue box. There are also vinegar and chili. You can find the drink menu on the acrylic display. FYI, we find their plum drink taste a bit bland and diluted.
There is a bowl of raw garlic on each table too. If you don't mind garlic stench in your mouth for the whole day, I recommended eating the bbq food with garlic! This supercharges the taste. 🙂 On average, I eat around 10+ garlic slices. Well, garlic has tons of health benefits.
Now, BBQ Box in Bugis also comes with an aluminum board which uses solid fuel to heat up. Instead of putting the skewers on a big plate, they put it on this aluminum board. Well, this is an upgrade from previous. Kudos to the team @ BBQ Box on finding ways to keep the bbq food warm.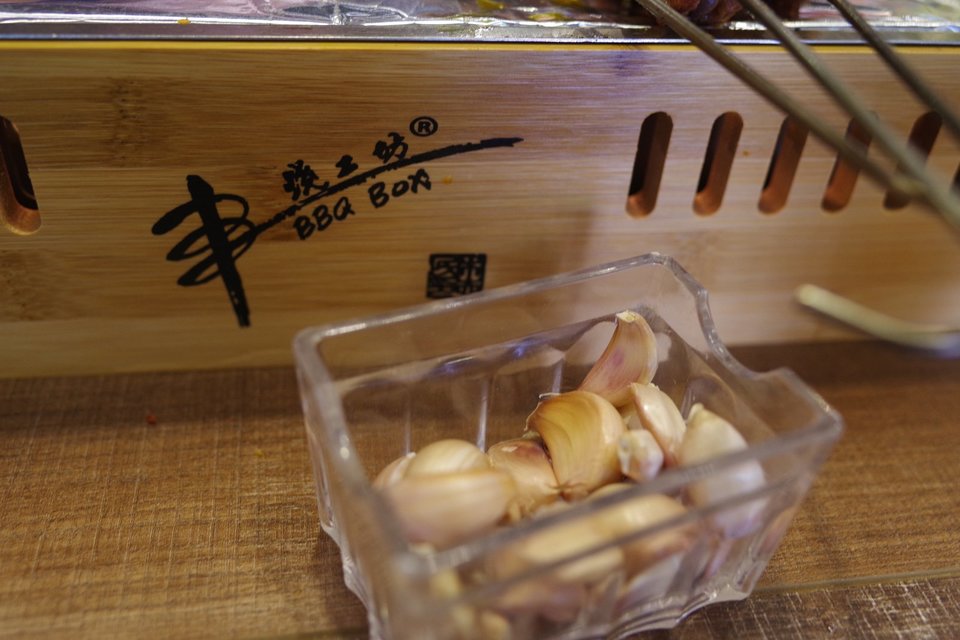 When eating Chinese BBQ, you must order the vegetables. Well, I am not a fan of vegetables, but when those veges are being grilled with chili, it just tastes great! Believe me.
Watermelon Juice
Wanted beer but it feels a bit weird drinking beer in the afternoon. So we ordered watermelon juice instead – a healthier option.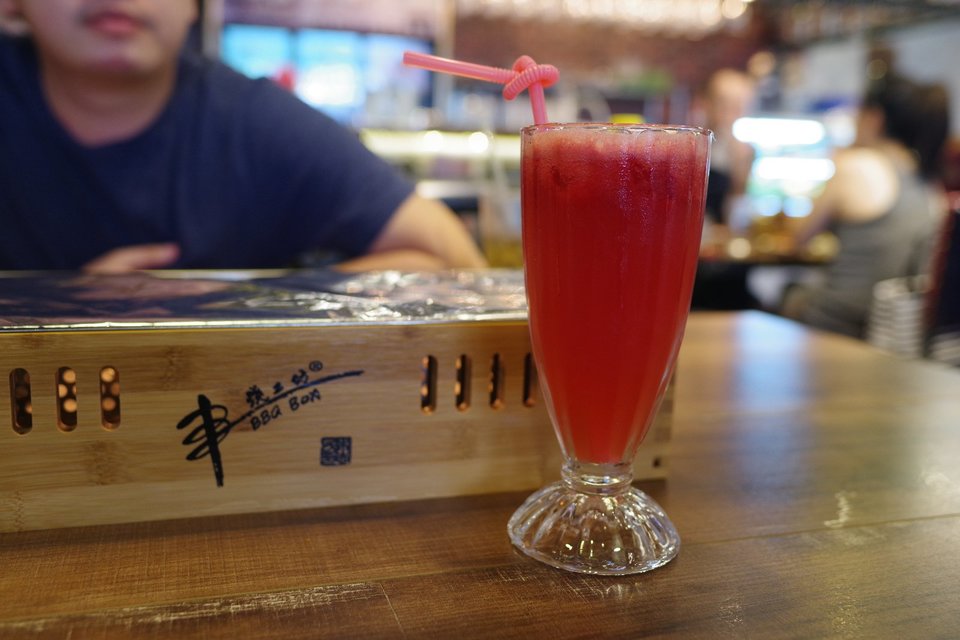 Chicken Wings
My must-order item – The chicken wings! I will say the reason why people enjoy BBQ Box is because of their chili seasoning.
Potatoes slices
Sausages
Mushrooms, pork, mutton and more
BBQ Box in Bugis was also renovated to give the restaurant a more modern design. How do you find the interior?
Christmas is just around the corner.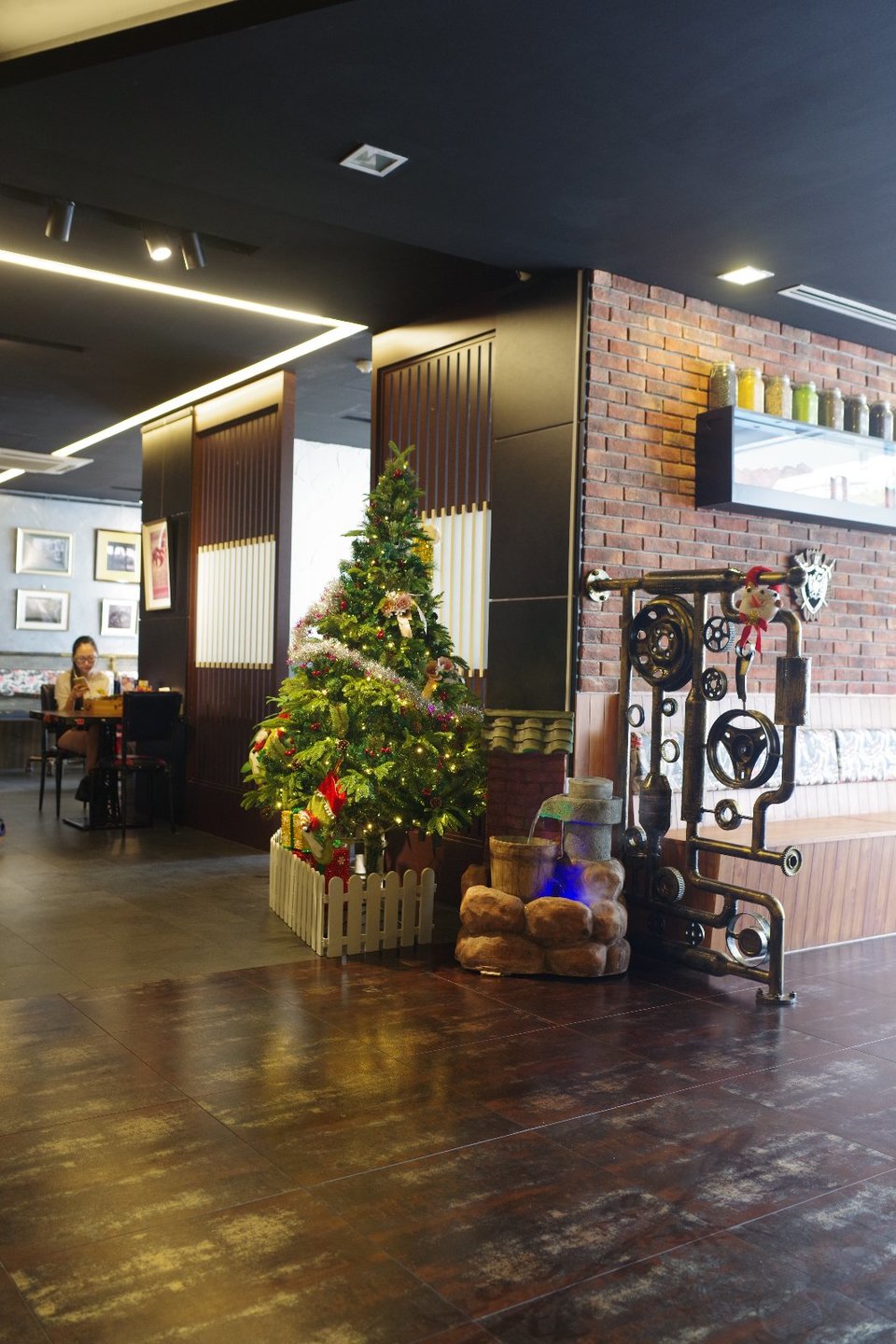 The drinks bar where they prepare your drinks. BTW, Beer + BBQ makes a wonderful combination.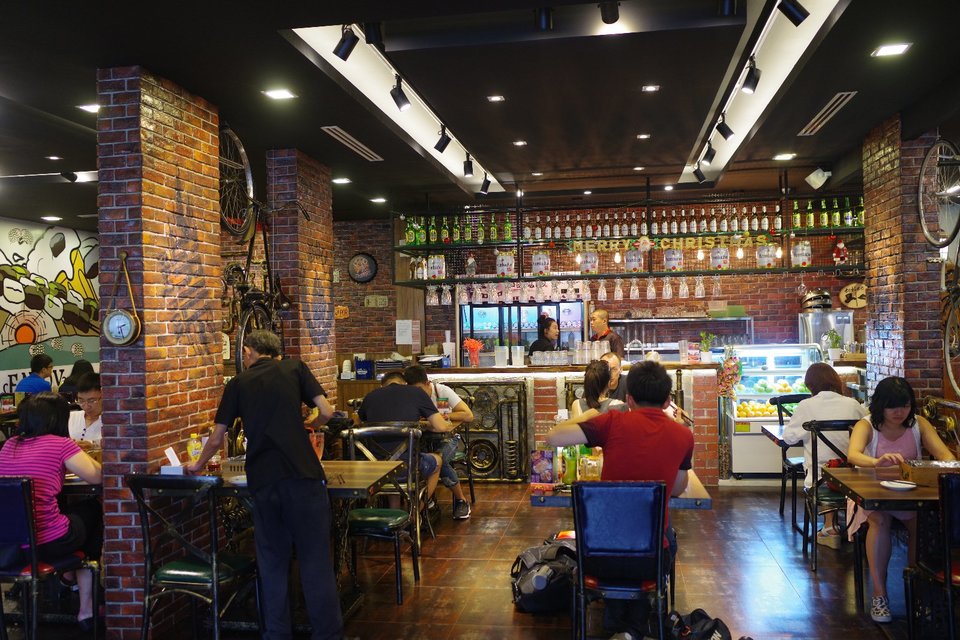 This is where your bbq food comes from. The kitchen will put the items here and the waiters will deliver it to your table based on the table number.
Caucasian tourists enjoying their BBQ food.
Tips / Hacks
Don't walk in. Make your reservation via Koipy to get 10% off total bill and earn loyalty points.
Visit BBQ Box during weekends around lunchtime – Expect to wait up to 30 minutes when you visit on Fridays nights.
On Friday nights, food may take longer to arrive as there are too many customers.
Buy some mineral water and bring along.
Check your bill properly to ensure all your items are served. If your item was missed out, notify the staff and they will waive it off.
Visit their Bugis branch if you want to "Instagram" (they recently renovated).
Getting to BBQ Box (Bugis)
Address: 21 Tan Quee Lan Street #01-03 Singapore 188108
Opening Hours: 12AM – 12PM
Tel: 68357456
Reservation: https://www.koipy.com/shop/140?language=en_us
Quality of Food -

7.5/10

Customer Service -

7/10

Value for Money -

6/10

Atmosphere -

7.5/10
Summary
BBQ Box has become one of our regular choices when we are craving for Chinese style BBQ. Overall, bbq food there tastes good and will definitely recommend it to others. If you want to try out, I will recommend going to BBQ Box in Bugis as the interior looks better. I think the serving time can be improved greatly – especially during fridays (be prepared to wait). Chicken wings are the must order!