If you ask me what are the most recommended places to visit in China, Yunnan will definitely be one of provinces that comes to my mind. Many people get to know about Yunnan by its beautiful natural scenery. You may have heard about Shangri-La or Sipsongpanna, but in this blog I will introduce Dali – another beautiful city worth a visit in Yunnan.
About Dali
Dali is the seat of Dali Bai Autonomous Prefecture in northwestern Yunnan. The Dali city we usually referred to is the area around the Dali Old Town but actually the size extends to Dali New City (下关, Xiàguān). Dali is known for its natural scenery, still life and minority culture. Our trip is a journey around Er Hai (the famous lake in Dali) which begins from Xizhou, a peaceful countryside via Shuanglang, a well-developed fishing village to Dali old town.
The best season to go to Dali is Spring and Autumn. Note that June to August is its monsoon season.
Day 1 – Xizhou
Guesthouse
Our flight arrived in Dali airport quite early in the morning. Thanks to the fact that I booked a taxi in advance, the driver was waiting for us outside and picked us up immediately to the guesthouse in Xizhou. The journey is around 1 hour from Dali airport to Xizhou.
The guesthouse we live is called Yi Qi Yi Hui which literally means once in a lifetime. I love its Mediterranean style very much which "cools" visitors down in the blazing hot weather.
Old Town
After checked in and a short rest, we decided to go out to settle for our first lunch. There is an old town in Xizhou, which is a lively place with various restaurants and shops. Because there are some distance from the place we live, we booked a tricycle (which is a common vehicle there) to send and pick us from different places. It is quite cheap with only 70 rmb (approximately 10 USD). Old town is a town for Bai people – the local people living in this area. They have different traditions from Han people like us. One distinct area is their house are mostly constructed in white color. Wandering in old town, you can see many local food and arts that you can never see in other places. We spent around 2 hours exploring around old town.
Haishe Park
Haishe park got it's name due to its shape – which is like a tongue of the snake (Haishe means tongue of snake). It is a good place for photography with many natural reserves. Whether to relax or walk around, we recommend you to visit here for 2 hours.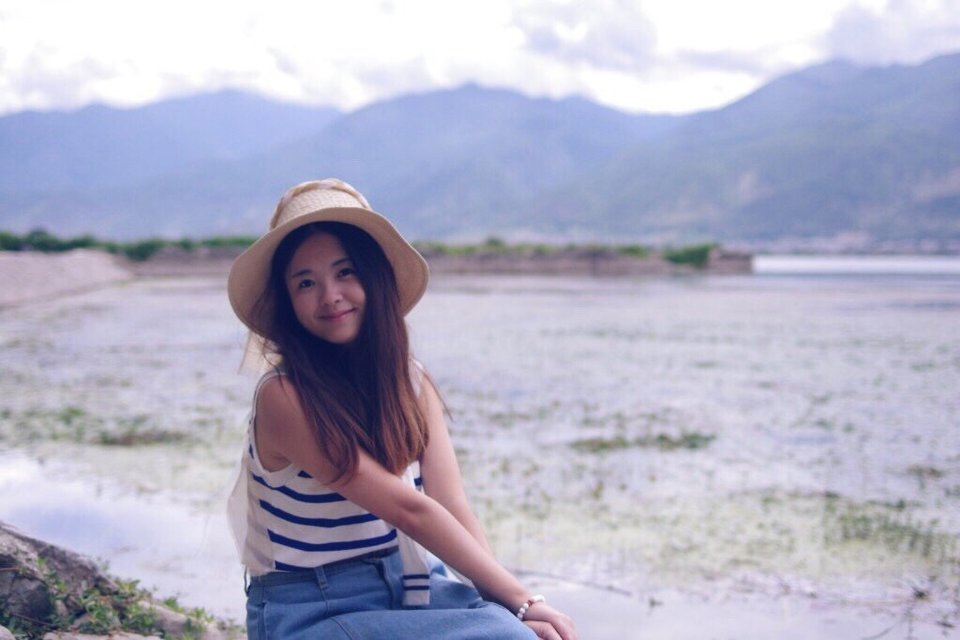 The Lakeside Road
For me the best part of Xizhou is its lakeside road. Walk along the wide road, you can enjoy the lake view while at the same time indulge in a peaceful countryside life presented like a picture on the other side. The shimmering emerald paddy fields, the simple white cozy Bai house and the sunray-casted high mountains all make up to an unbelievable fairy tale that enables people forget about the worries and sadness.