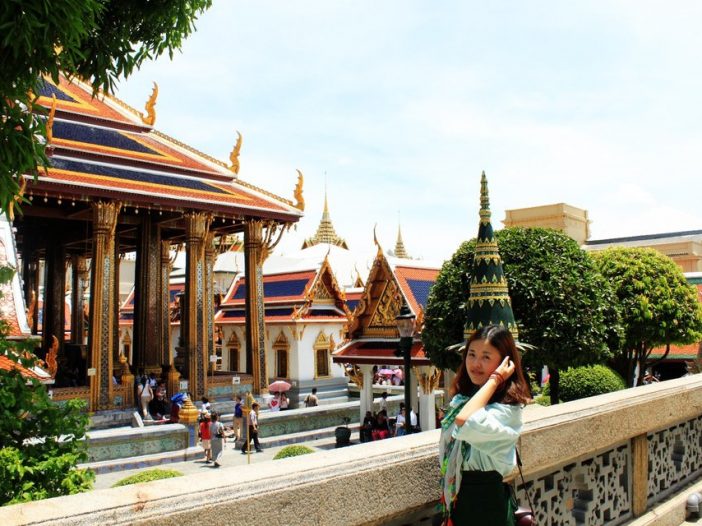 When you are in Bangkok, The Grand Palace is an attraction place that must be in your top to visit list! Everyone who visit Bangkok must visit The Grand Palace. Being known as one of the city's most famous and remarkable landmark, The Grand Palace get thousands of visitors daily.
Not just for the King and his court, Grand Palace is home to the entire administrative seat of government
We stayed at Four Sons Place hotel which is just around 15 minutes walk to The Grand Palace. When you get near the palace walls, believe me… you will be amazed by the size and the magnificent architectural design of the sacred landmark. We were there on a Saturday and the complex is crowded with people especially the tour groups.
Of course, to visit this sacred place, visitors must follow a very strict dress code. Men must be wearing long pants and shirts /w sleeves. Tank tops is not accepted. No bare feet is allowed. Women must not wear any see-through clothes (for e.g. bare shoulders). However, if you are not properly dressed, there is a booth where you can find some proper clothes. You will need to deposit your passport or credit cards. So, be properly dressed to save yourself the hassle.
Map & Opening Hours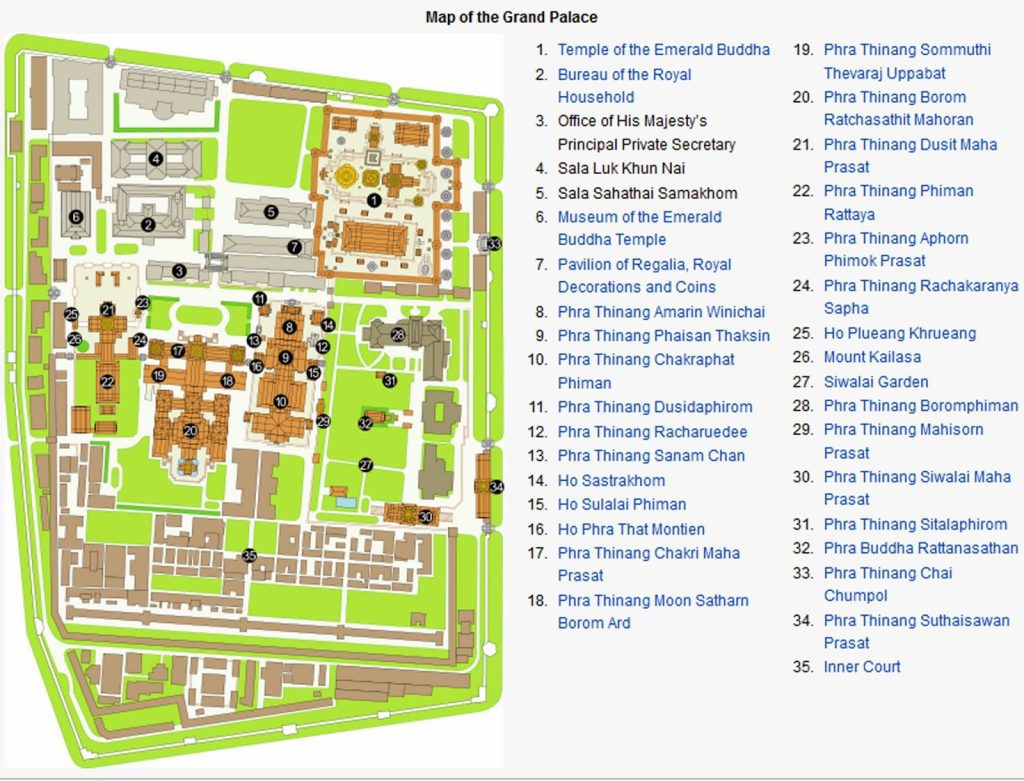 Opening hours: 8:30am to 3:30pm daily
Admission free: 500 thai baht. You can pay an additional 100 baht for audio guides. A ticket will includes entry to Vimanmek Palace and Abhisek Dusit Throne Hall.
The Grand Palace is surrounded by four walls with a combined area of 218,400 square metres.
I am always passionate about history so I am super excited when we are visiting The Grand Palace. This is the place where there are so much thai history and culture to learn about.
There are four main courts in The Grand Palace; The Outer Court, The Middle Court, the Inner Court and the Temple of Emerald Buddha.
Nicole is properly dressed and covered. The weather is very hot and we were sweating so much. We bought two ice blended drinks to quench our thirst and keep hydrated.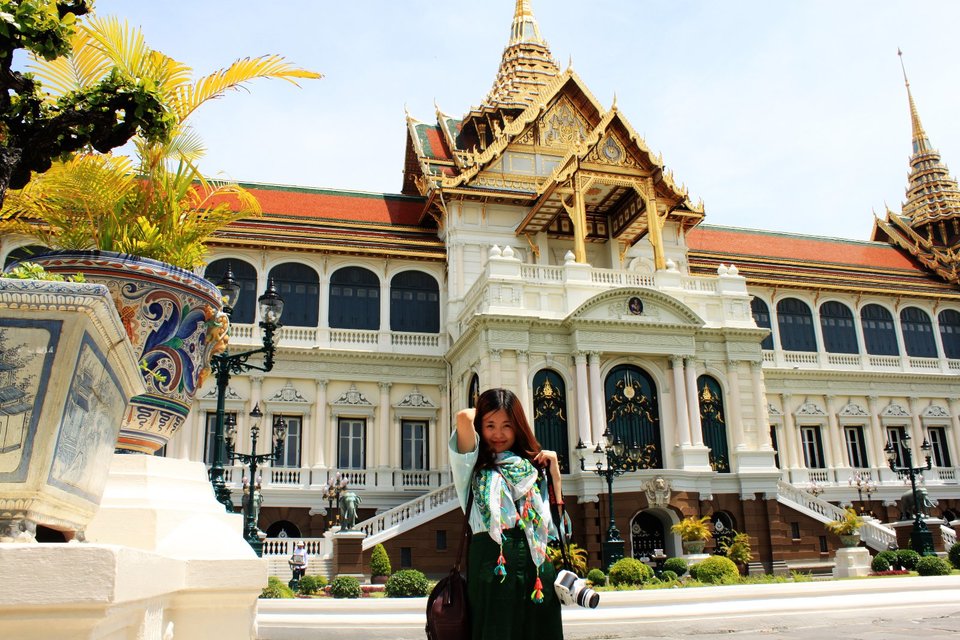 One thing that I love about Thailand's architectures is that they are so elegantly and well designed. Amazing right?
The Grand Palace looks like shiny and glowing under the bright blue sky. Everything is so "gold"…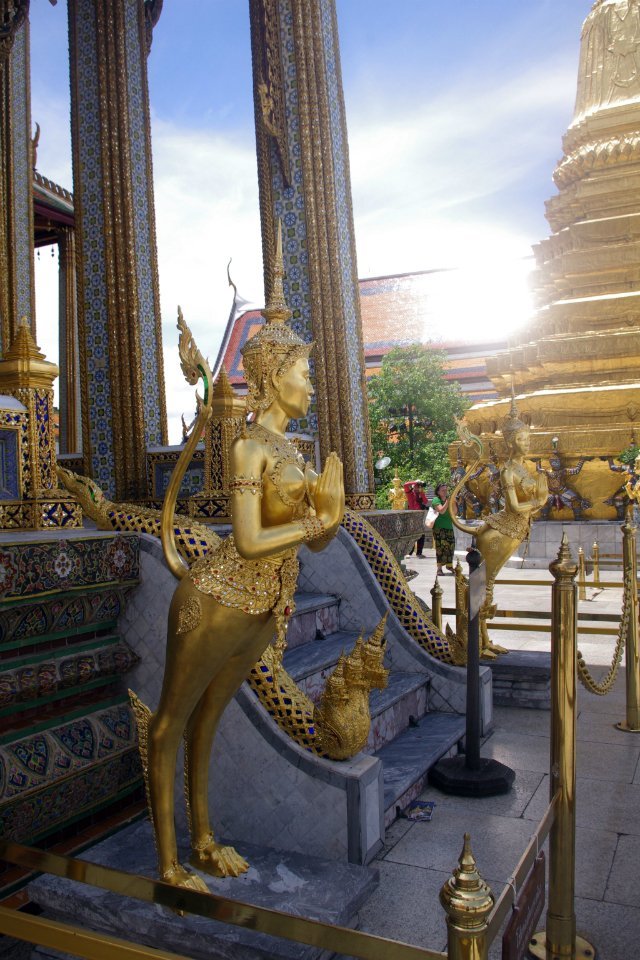 Look at this white themed building under the blue sky and white clouds.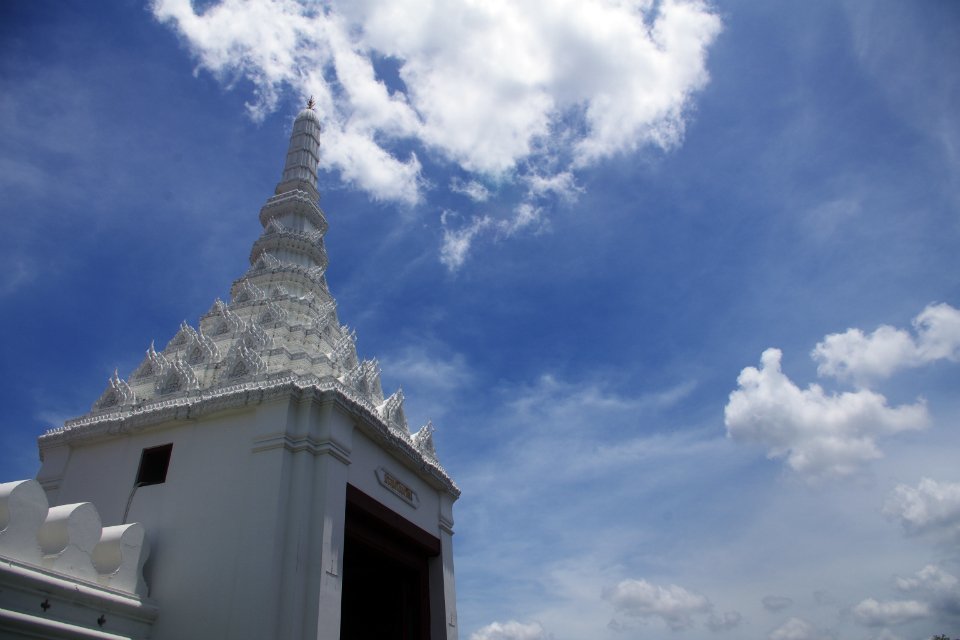 I wonder how long will it take to construct a building like this. All the buildings are huge.
Nicole covering her eyes from the glaze from the sun.
Nicole trying to capture the building.. while I am capturing her in my shot.
Sawadikap. I love Thailand.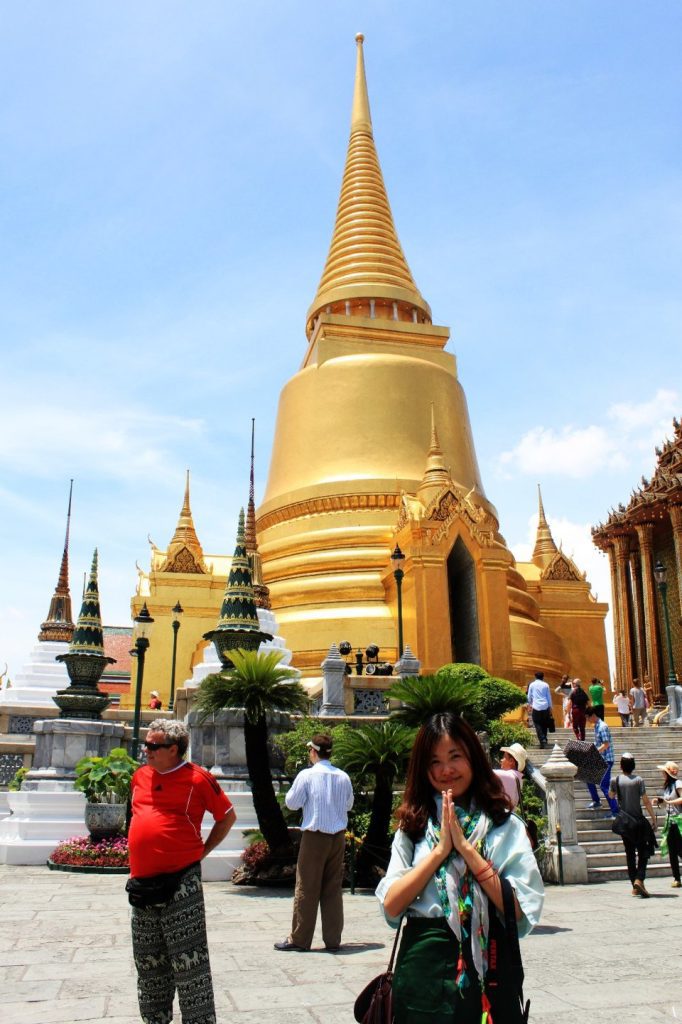 FYI, The Kings stopped living in the palace around twentieth century,
The Grand Palace Tips & Hacks
Here are some travel tips and hacks when visiting The Grand Palace.
Beware of touts outside the Grand Palace who will tell you that The Grand Palace is closed and suggested their guided tour in the tuk tuk or taxi. That's bullshit! They will take you to several shops where they pressurized you to buy things in order for them to earn their commission. We nearly got conned.
Bring your water bottles and umbrellas. Sun block is highly recommended.
Be properly dressed in advance. The booth where you can "rent" proper clothes is pretty packed.
If you are taking a taxi, ensure the driver turns on the meter. It's the law.