Beef Hotpot is one of the most well-known cuisine in Chaoshan. In fact, China is popular for its hotpot and the style of hotpot actually differs in different region. Just like how Sichuan is famous for their "Spicy Hotpot", Chaoshan, is damn famous for its beef hotpot. If you have a chance to visit Paifang Street in Chaozhou, I will highly recommend you to try out this beef hotpot restaurant chain called A Bin Beef Hotpot (阿彬牛肉火锅).
Chaoshan Beef hotpot is all about cooking and eating thin sliced beef or beef balls in rich clear beef broth. There are such great emphasis on the beef quality that the beef are slaughtered and eaten in the same day.
A Bin Beef Hotpot is located just a short 200 meters away from the Guangji Gate Tower/Guangji Bridge Entrance in Paifang Street. Having seen great reviews on this Chaoshan beef hotpot restaurant in several Chinese social media platforms, we agreed that this got to be one of our top dining choices in Chaozhou.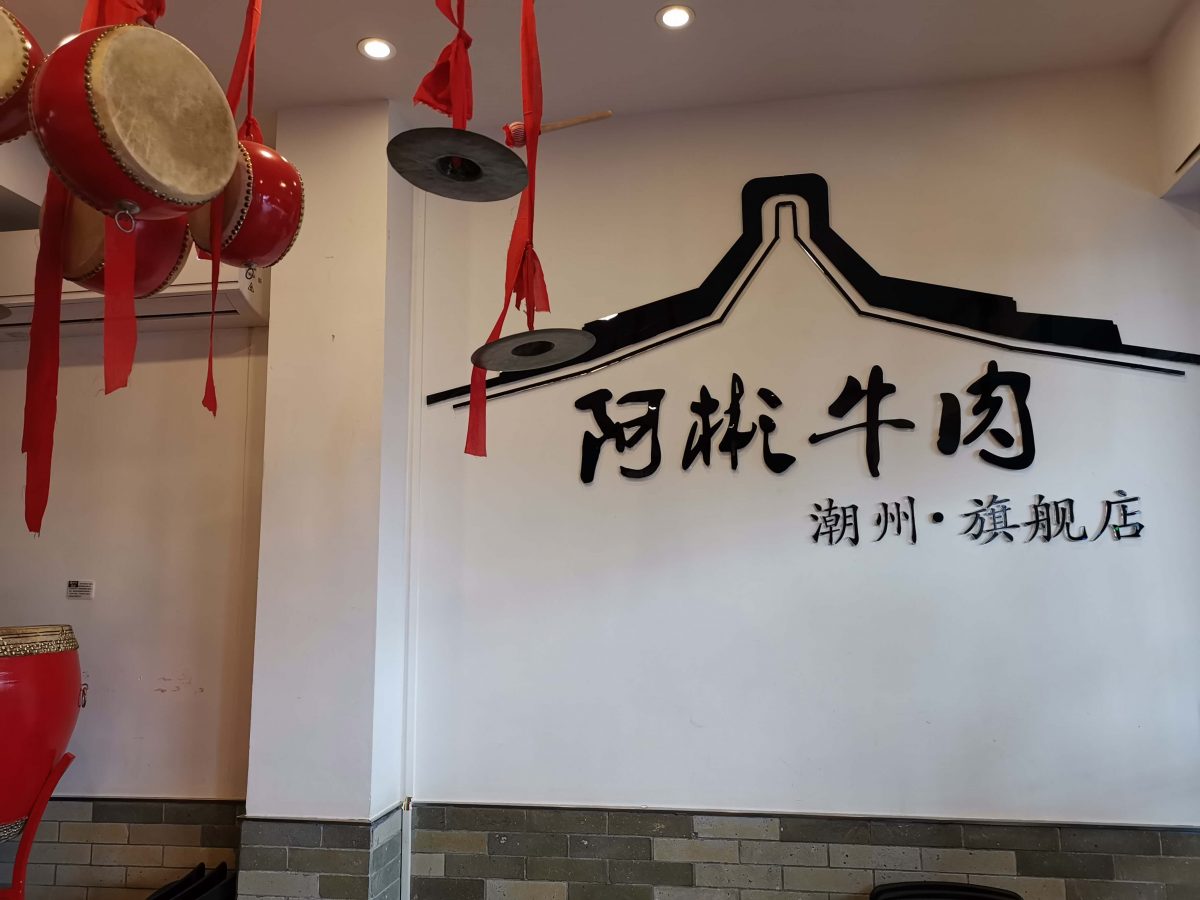 Each table comes with four complimentary side dishes which consists of fried soy beans, dried ginger, sauerkraut and parsley. There is also hot water available for washing the bowls and utensils. This is something that I think China's restaurant did really well to maintain the hygiene level.
Without further ado and already feeling hungry just by smelling the fragrance of the beef broth, we settled with our orders quickly. With just 2 persons, we ordered quite a big selection of dishes. We ordered premium beef slices, beef & octopus balls, beef dumplings, hand stretched noodles, glass noodles, and fried bean curd skin.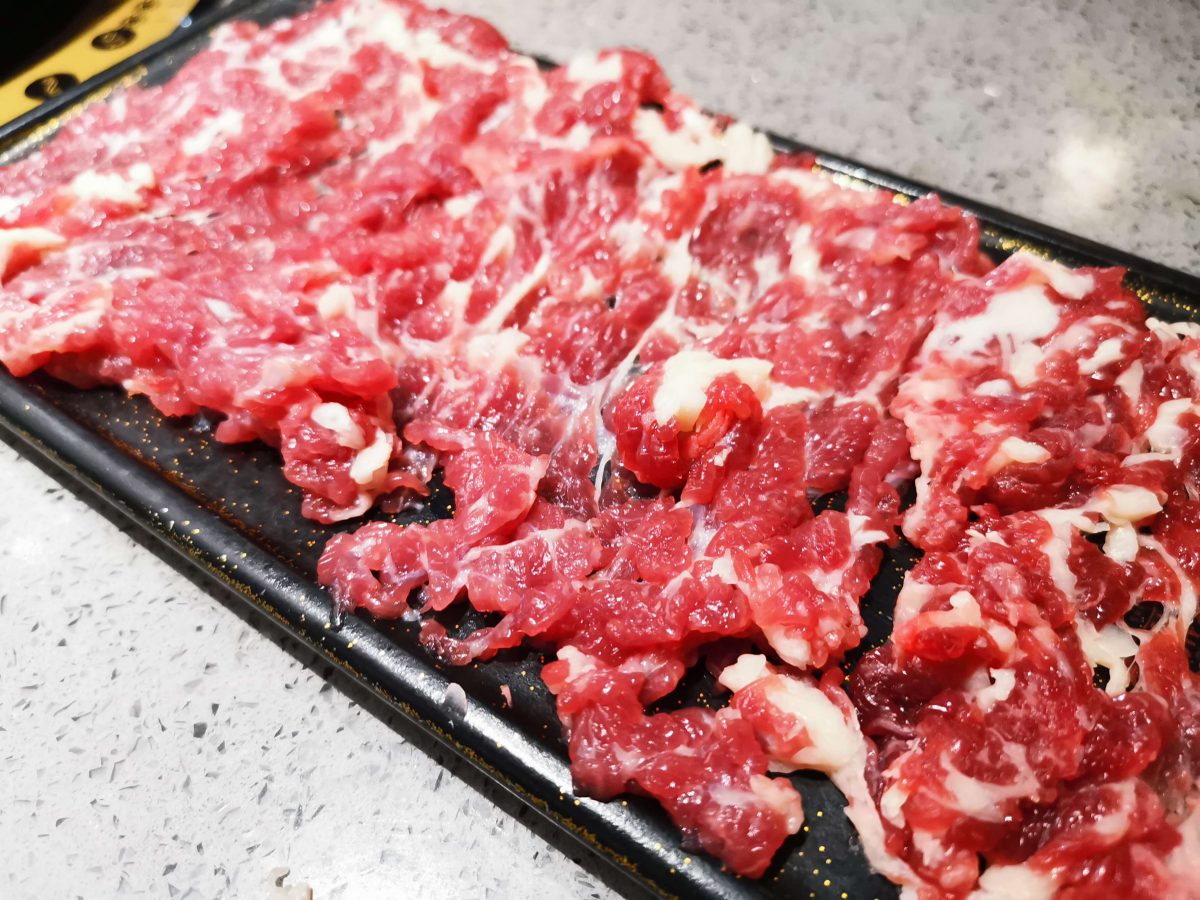 As soon as we placed our orders, the waitress suddenly took out an hourglass and said that if the dishes were not served within 20 minutes, all of them would be exempted and free of charge. WOW. This is really good service I would say. Kudos.
While waiting for the dishes, there is a self help sauce station where you can mix your own sauces to dip your food with. Dipping with sauces is definitely a MUST when eating Chaoshan beef hotpot.
The beef hotpot session is definitely the dining highlight of our Chaozhou trip. Just look at table full of beef dishes below. As expected, the beef meat is exceptionally sweet, fresh and tender. The beef balls are chewy, tender and bouncy like a "ping pong" ball.
One pro tip is to boil the beef slices for just 15 seconds for the perfect mouth taste. Don't worry if you can't remember as the waitress will remind you when you dine there.
Below is a disclaimer and commitment of A Bin Beef Hotpot. It simply says that since 1995, the restaurant has been patronized by more than 11 million customers. Throughout these years, they have strictly conformed to their mission that every beef meat which the customers put into their mouth is guaranteed to be slaughtered fresh on the day itself and will never be overnight meat. What a bold statement and strong mission!
Getting to A Bin Beef Hotpot Restaurant
Address: 太潮州市平街道东门街32号 (Just a short 200m away from Guangji Gate Tower)
Quality of Food -

9.5/10

Customer Service -

9/10

Value for Money -

9/10

Atmosphere -

8/10
Summary
A Bin Beef Hotpot is an excellent and popular Chaoshan beef hotpot restaurant chain that is committed in serving premium food at reasonable and affordable price. Our sumptuous lunch costs just only around 250 RMB. This is definitely a restaurant that I will frequent again next time I am in Chaozhou if opportunity arises. Miss it till then.