To most tourists, Singapore is well known for its food. Singapore is commonly being known as a Food Paradise. However, do you know that most of our popular dishes come from hawker food centres? Hawker centres are uniquely "Singapore" and I am pretty sure you won't find a similar setup in any other countries in the world.
Hawker centres are open-air complex that house many food stalls selling a variety of cheap food.
When you visit Singapore, hawker centres are definitely a must visit if you want to try our delicious local food. Every hawker centre has its own piece of history with different characteristics and food varieties. In this post, we will curate a list of hawker centres that are worth visiting in Singapore.
Lau Pa Sat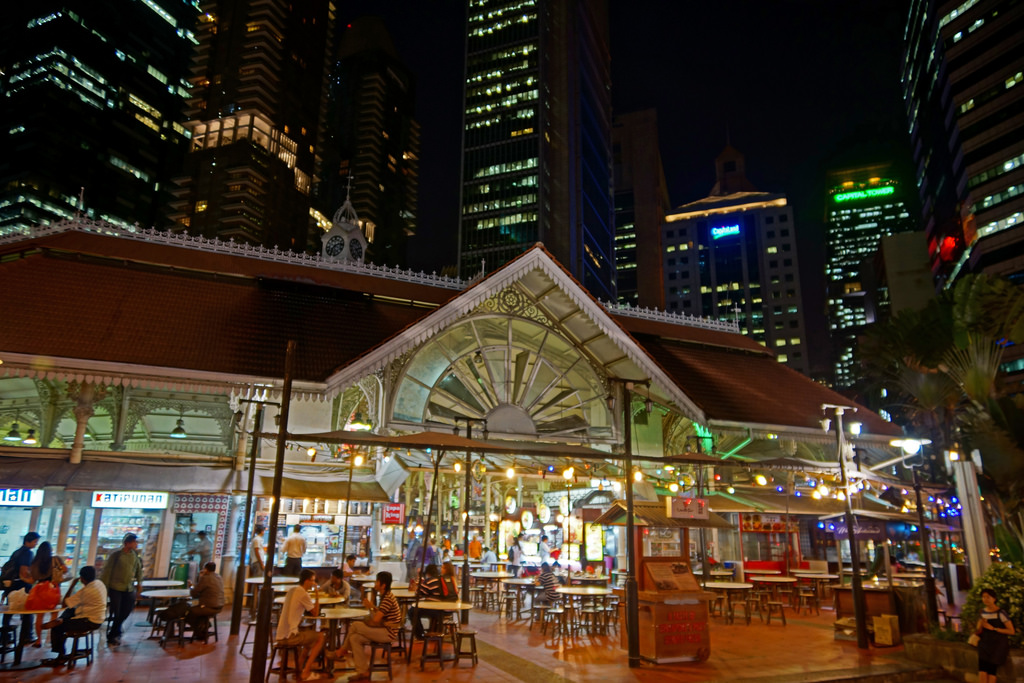 Also known as Telok Ayer Market, Lau Pat Sat is the most popular hawker centre among tourists. It is located in the heart of Singapore at CBD district and is also the largest Victorian filigree cast-iron structure in Southeast Asia.
Address: 18 Raffles Quay, 048582
MRT: Raffles Place MRT – Take Exit I. Follow the road signs and walk across Cross Street.
Maxwell Road Hawker Centre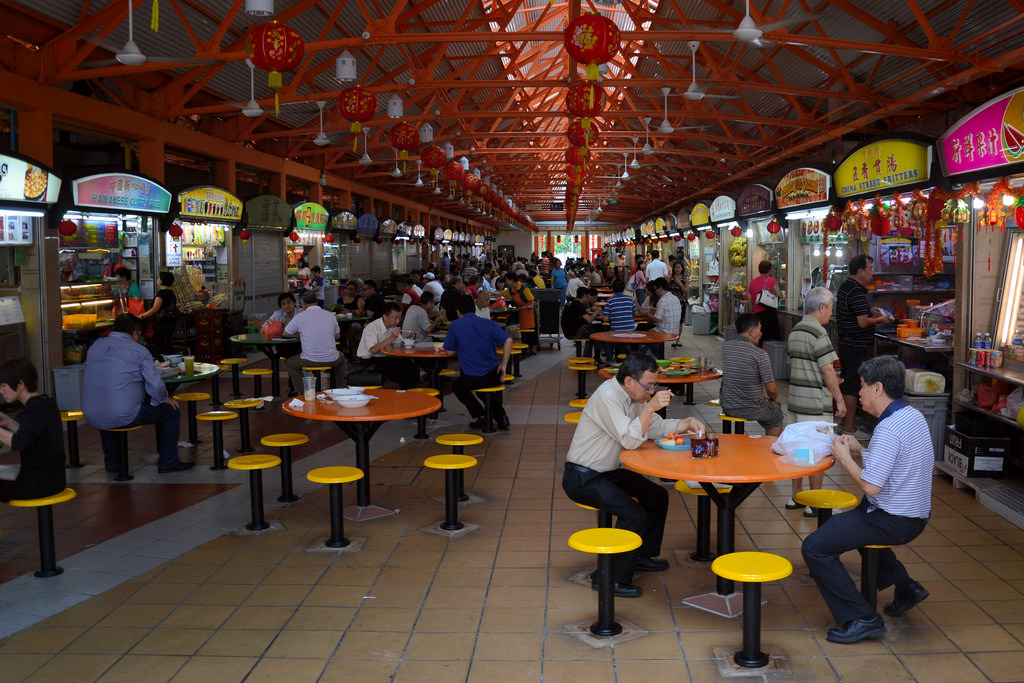 One of Singapore's most well-known hawker centre among tourists (after Lau Pa Sat). It is located near Chinatown, which makes it a popular destination among tourists. Even celebrities chef like Anthony Bourdain and Gordon Ramsey visit Maxwell. Not to forget, this is the home to famous Singapore's Tian Tian Chicken Rice.
Address: Kadayanallur Street, Singapore 069184
MRT:
Tanjong Pagar MRT – Take Exit G. Approximately 6 minutes walk.
Chinatown MRT – Take Exit A to Pagoda Street, After South Bridge Road, head south down South Bridge Road.
Chomp Chomp Food Centre
This place is perfect for supper. It is nestled in a private estate neighborhood in Serangoon. It is recommended to go early and reserve (or "chop") your seats at the outdoor area. The outdoor area is free from the bbq smoke.
Address: Kensington Park Rd, Singapore 557269
MRT: Serangoon MRT – Take bus 315 from Serangoon Bus Interchange.
Tiong Bahru Market and Food Centre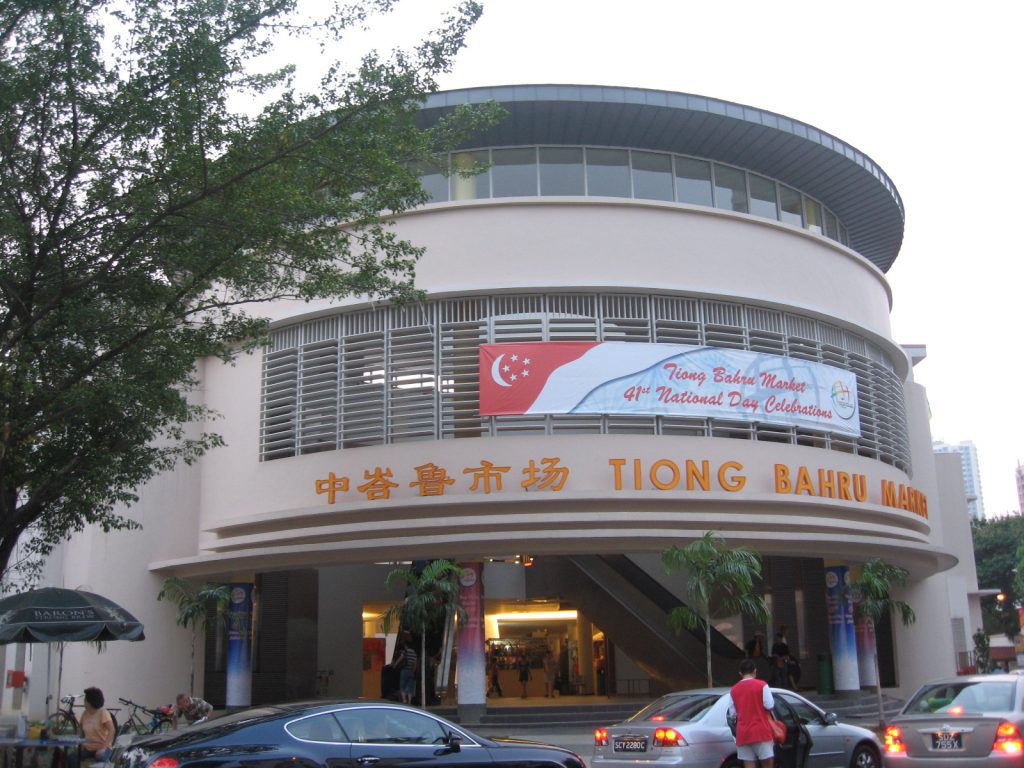 One of the most popular hawker food centre among locals in Singapore. It is the first modern market to be built in housing district in 1955. It is usually packed with queues during weekends.
Address: 83 Seng Poh Rd, 168898
MRT: Tiong Bahru MRT – Take Exit B. Walk around 8 minutes.
Bukit Timah Food Centre
Located at the west side of Singapore. Also known as 7 miles (chit ko), it is one of the earliest hawker centres in Singapore.
Address: 116 Upper Bukit Timah Rd, 588172
MRT: Beauty World MRT
Newton Food Centre
The newly renovated Newton Food Centre is popular among tourists and people who are working nearby. It's famous for its seafood dishes. One of the few food centres where you can call in advance and reserve a table with your favorite seafood stall.
Address: 500 Clemenceau Avenue North
MRT: Newton MRT – Follow the signs
Hong Lim Market & Food Centre
Many people may know Hong Lim for its speaker's corner, but don't forget about this 2 storey food centre. Built in 1978, this food centre housed a lot of first wave street hawkers. Avoid going at night as only a few stalls will be opened.
Address: 531A Upper Cross Street, 051531
MRT: Chinatown MRT – Take Exit E via Chinatown Point
Old Airport Road Food Centre
A popular choice among locals. It is built in the 1970s and is one of the largest hawker food centres in Singapore. This place housed a high number of famous stalls as compared to the other food centres.
Address: 51 Old Airport Rd, 390051
MRT: Dakota MRT
Adam Food Centre
Located in Adam road, the is the place to visit if you want to try Muslim and Indian Muslim food delights like mee goreng & nasi lemak. This place is popular among locals for the delicious nasi lemak.
Address: 2 Adam Rd, Singapore 289876
MRT: Botanic Garden MRT – Take Exit A and cross the overhead bridge.
Chinatown Complex Food Centre
Great place to eat if you are spending your day in Chinatown. It is located in the heart of Chinatown and you can get traditional and local dishes at cheap prices. It is also the largest hawker centres in Singapore with over 260 stalls.
Address: 335 Smith St, Chinatown Complex
MRT: Chinatown MRT – Take Exit A. Make a right turn to Trengganu Street. Pass by Temple and Smith streets.
Redhill Market and Food Centre
Well, even our Prime Minister Lee Hsien Loong is found queuing up in Redhill Food Centre to buy fried chicken wings.
Address: 85 Redhill Ln, 150085
MRT: Redhill MRT – Take Exit A.
ABC Brickworks Market & Food Centre
ABC Market is home to relatively popular hawker brands like Tong Fong Fatt chicken rice & old airport road western bbq. There is a relatively high proportion of Muslim food stalls here.
Address: 6 Jalan Bukit Merah, Singapore 150006
MRT: Queenstown MRT – Take Exit A.